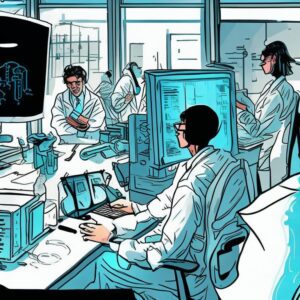 The company you all know and love today launched in the Fall of 2012 in a small dorm room. A small clique of college students with a knack for writing, storytelling, graphic illustration, and producing music began to brainstorm. What was originally designed as a writing service primarily focused on ghostwriting song lyrics soon transitioned into a multifaceted service focused on all types of writing. Simply put, a lot of people just suck at writing, but that doesn't necessarily make them dumb or lazy. Reading, researching, and compiling ideas in a tone that was professional and easy to understand was something that came naturally to us. So, we gradually became the missing piece of the puzzle for a lot of people that needed assistance.
The "academy" part of "Casperz Academy" was inspired by The X-Men and Professor X's School for Gifted Youngsters with the same overall concept –fusing together a team of overlooked and promising talent from different corners of the globe, learning from one another, and making something from nothing.
 Widely spreading from city to city via word of mouth, our clientele and team grew and so did the demand from people who wanted their own stories to be heard. So, in mid-2018 when approached by the author of an incomplete autobiographical manuscript detailing how he grew up in and later escaped cult an African American, it soon became more apparent that we should branch out into publishing as well. We transitioned into an indie publisher that collaborated with authors that wanted to share their one-of-a-kind life stories with the world. That incomplete manuscript later became "Hofu: An African American Horror Story" and was released in early 2019.
In an industry that traditionally fucks over authors and creators with regard to royalty payments, we prioritized the creation of a distinctive yet effective royalty-collection model which emphasized creative control, anti-censorship, content ownership, and international distribution. That same year, we released our debut novella "The CapeTown Series, Volume 0: Call Me Duchess" which introduced the world to our sarcastic, raw, and uncut approach to storytelling.
In recognition of the common missteps taken by college students and young entrepreneurs, "Lab Notes: The Blueprint to Success" was released to rave reviews six months later. Over the next four years, the buzz continued to grow, and more books have been released, co-released, and re-released, as we've also branched into merch and apparel (csprz.co) with the entrepreneurs in mind. To help meet the growth in demand, create more convenience and perks for clientele, and avoid the distracting clusterfuck that is social media, our very own app was created in the Spring of 2023.
Thanks for all of the love and support.
And as always: work while they sleep, save while they spend, and live like they dream.
– Caspero Adonis