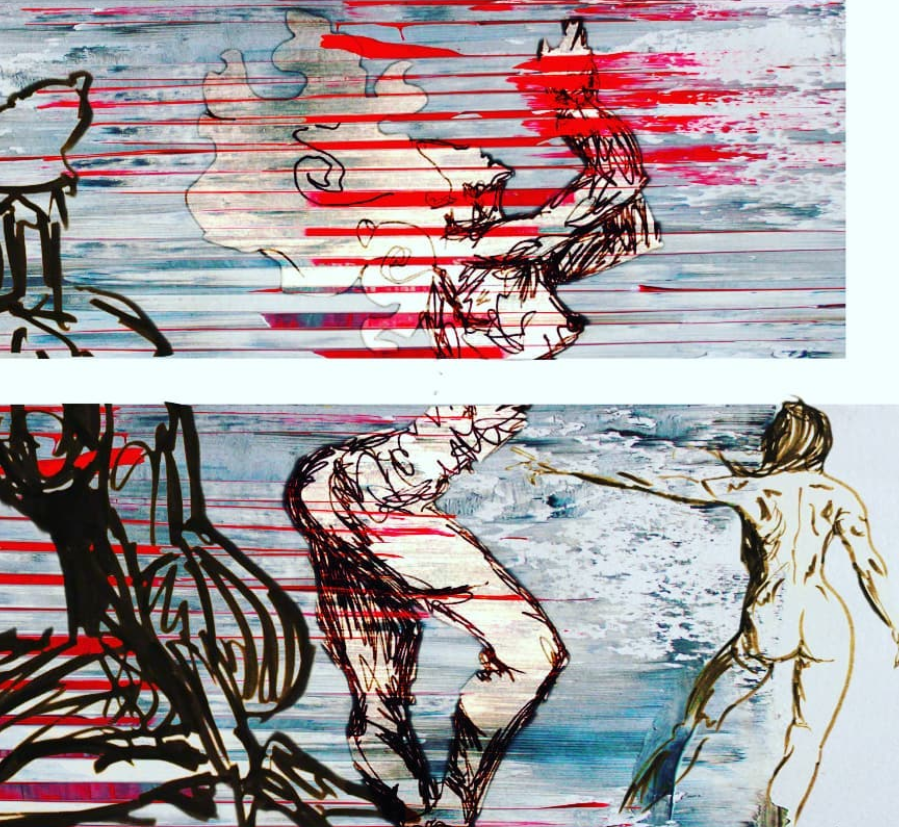 EPK | Artist Biography: SL the Artist
Sumina Legah – professionally known as SL the Artist – is an abstract artist originally from Birmingham, UK. Now residing in Leeds, she has served as a Creative Artwork for the past two years. With this role, SL the Artist has been able to make lasting contributions towards various major events throughout the United Kingdom. For instance, in the year 2017 alone, her creative expertise has led to her producing work for events such as Adidas City Runs, Leeds Triathlon, Swim England, ITU World Triathlon Series, and Triathlon Ireland to name a few.
For the most part, her wide range of artistic abilities coincides with not only her areas of interest but also her academic background. As an alumnus of Birmingham's Hampstead Hall Academy, she previously concentrated on Architecture Technology and Design before shifting over to Fine Art. Nevertheless, the end result has been a complex artistic catalog that reflects her most inner emotions. Predominantly stemming from everyday antics and the wide ranging ends of the emotional spectrum – from the gleeful to the gloomy – her ultimate products are a form of stress relief. From the cradle of her mind to the white of the canvas, each paint stroke carries with it the multitude of shapes she visualizes. Essentially dreaming her works prior to stepping into the studio, each of SL's masterpieces can be seen as almost virtual reality as she plucks shapes, colors, and mediums to create the finished piece.
Her main inspirations include the likes of skillful artisans such as Quentin Blake, Boris Vallejo, Gerard Brom, Francis Bacon, and Salvador Dali with the latter two being her favorite. As a prolific connoisseur who constantly strives to learn more as she grows, SL works with all mediums to help strengthen her skills and become more aware of her respective strengths. To SL the Artist, her works and dedication are far more than a hobby. In fact, it was almost destined as even from a young age she was able to converse through art. Not speaking until the age of four, it was the paint and detailed figures that she used as a form of expression.
Her weapons of choice are acrylic paints due to her love of its texture and the movement it evokes. However, she was later introduced to charcoal during her Life Drawing courses that she attended after her university lectures. Gradually, SL became quite captivated by street art upon realizing its immense influence in urban culture.
Already producing work for corporate heavy weights such as Adidas, Nike, and New Balance, SL the Artist's drive shows no signs of slowing down as her position in the local art world will continue to accelerate her forward in not only the United Kingdom, but the world in general.